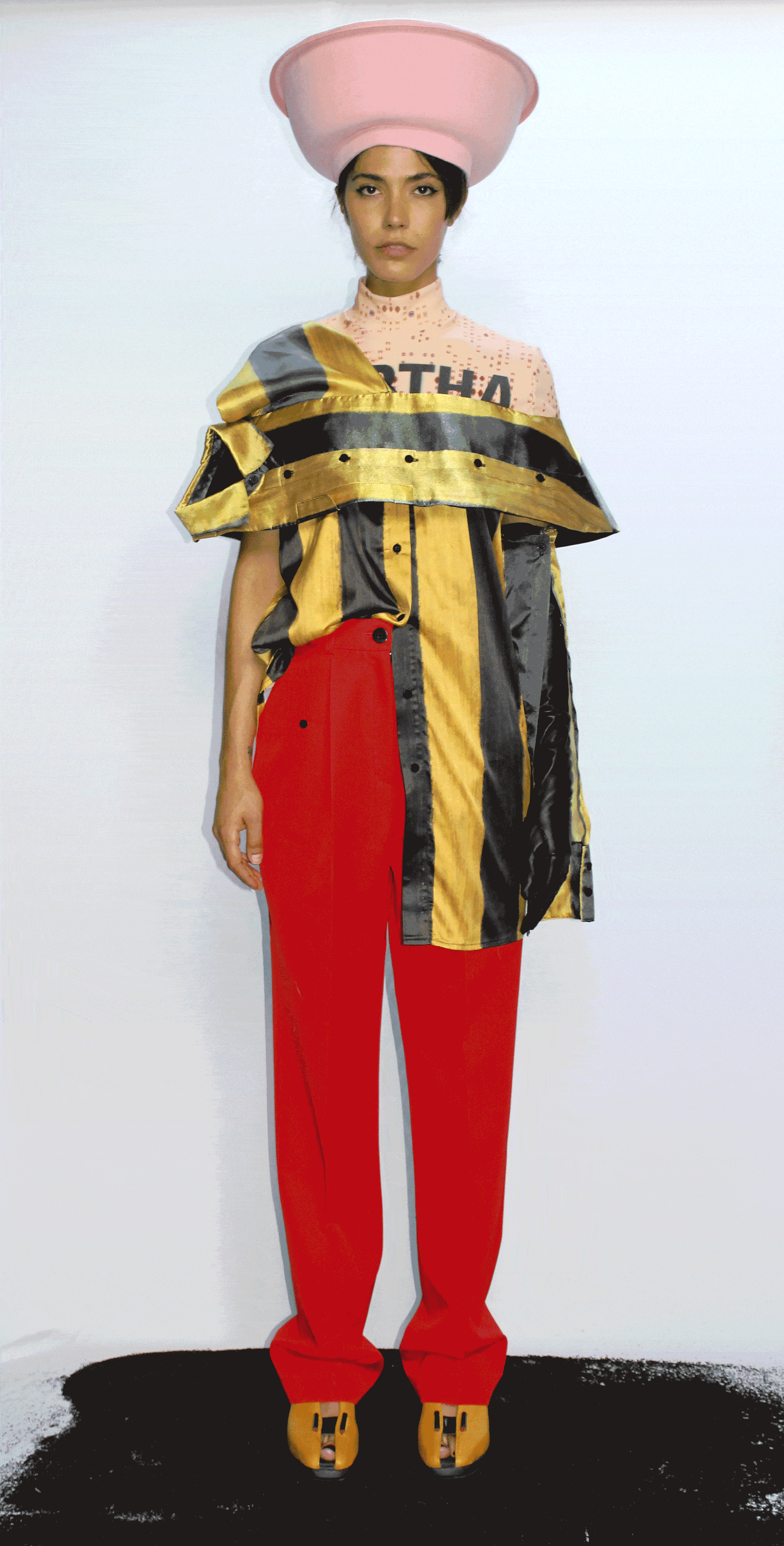 The Future is Black
Black culture is often portrayed as primitive and tribal, while black creatives are innovating left and right and African cities are flourishing.
In the future, the black woman gives new meaning to the remnant of our current world. She is the last human on earth, the one who creates life and new values.
This creator of life rises from a lagoon—levitating between sea and air. With the sand on the beach she shapes the contours of the new world. She walks on the landfills of our plastic waste, where she finds a puzzle piece for her new creation.
This new world exists with both— weight and weightlessness. Black stripes refer to another reality, another plane of existence. A close relationship between the organic and the plastic, a captivating tension between bold physicality and soulful evanescence.